Got Water?
Water is a critical part of your health.

Enjoy your water the way it's supposed to be: Pure, Clean, and Delicious!
View Products »
Experts in Pure Drinking Water
Kansas City's leading Water Treatment Specialists since 1994
Your water has a problem... We can fix it.
Home/Office Delivery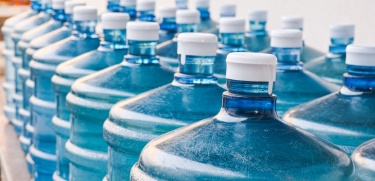 If you don't have time in your busy day to pick up water from our store or don't enjoy the workout of carrying bottles and cases of water to your car, no problem! With Pure Water Oasis' home/office delivery services, the pure water you love is just a click away. In addition to bottled water delivery, we also rent bottled and bottleless water coolers for your convenience both at home and at work.
Water Treatment Systems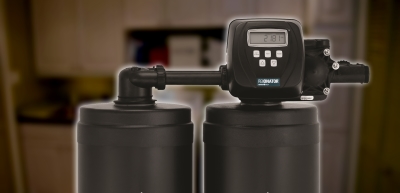 Our home & office water treatment systems provide you with a lifetime of pure, clean water. With a treatment system from Pure Water Oasis, you will immediately notice the benefits of soft water, including softer, clearer skin and hair, and an elimination of hard water deposits in your appliances and plumbing. If you are a home or business owner needing innovative solutions for your water problems, we can meet your needs.
Retail Store & Showroom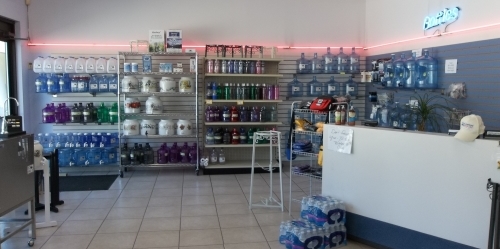 We have a dedicated water supply retail store and showroom, complete with pure water kiosks. Water is our business, and we make sure it's the best. Our friendly staff are here to greet you, answer your questions, and make sure that you are able to get Pure Water at any level. Fill your bottles here, arrange for delivery, or schedule an appointment for a FREE water test for a water system in your home.
Our Mission
Our mission is to provide pure, healthy drinking water at an affordable cost to any customer, at any level. We express attention to excellence in providing our customers with the highest quality of products. We are committed to serving with integrity and honesty by friendly, attentive, and efficient staff.
We Serve People Like You!
"Top-notch service!
I highly recommend
Pure Water Oasis.

We have been customers
of theirs for years."
- Jason, from Archie, MO
"These folks at
Pure Water Oasis are
very professional,
friendly, and most
importantly, honest."
- Patrick, from Independence, MO
"If you want the best
water in MO or KS, don't
call anybody but
Pure Water Oasis!"
- Harold, from Independence, MO
Dedicated to You
Experience
With a combined experience of over 30 years, our family-owned business provides our customers with high-quality, affordable solutions to improve their water. We have the expertise and knowledge of the best technologies for treating your water. Our certified Water Quality Technician can answer your toughest water questions and problems. From city water to well water, we have the solution to your water problems.
Quality
All of our products have received a gold seal from the Water Quality Association or approval from NSF to ensure you are getting independent third-party verification on all our systems. That means our systems do what they say they will do! You can choose from our line of water conditioners that have a Lifetime Manufacturer's Warranty that is basically unheard of in the industry.
Satisfaction
From yearly filter changes to service on most makes and models of other manufacturers' systems, our technicians are trained to make sure that you are completely happy. We make it convenient for your schedule and are prompt and courteous. Our staff will schedule service from a year in advance to making emergency visits the day you call. It is our mission to give you exceptional customer service.
Connect With Us!
HomeAdvisor
"We love the water treatment system and we feel good about providing the pure water to our kids. We love the fact the products are made in the USA!"
-Jessica, from Liberty, MO